Queenstown Guerrilla Drive-In
Glentui Heights was honoured to host the latest Guerrilla Drive-In at Bob's Cove.A great turn out, over 50 people turned to watch Fantastic Mr Fox! Revellers enjoyed the last of the warm summer evenings.Thanks for coming and thanks to Queenstown Guerrilla Drive-In for making it happen.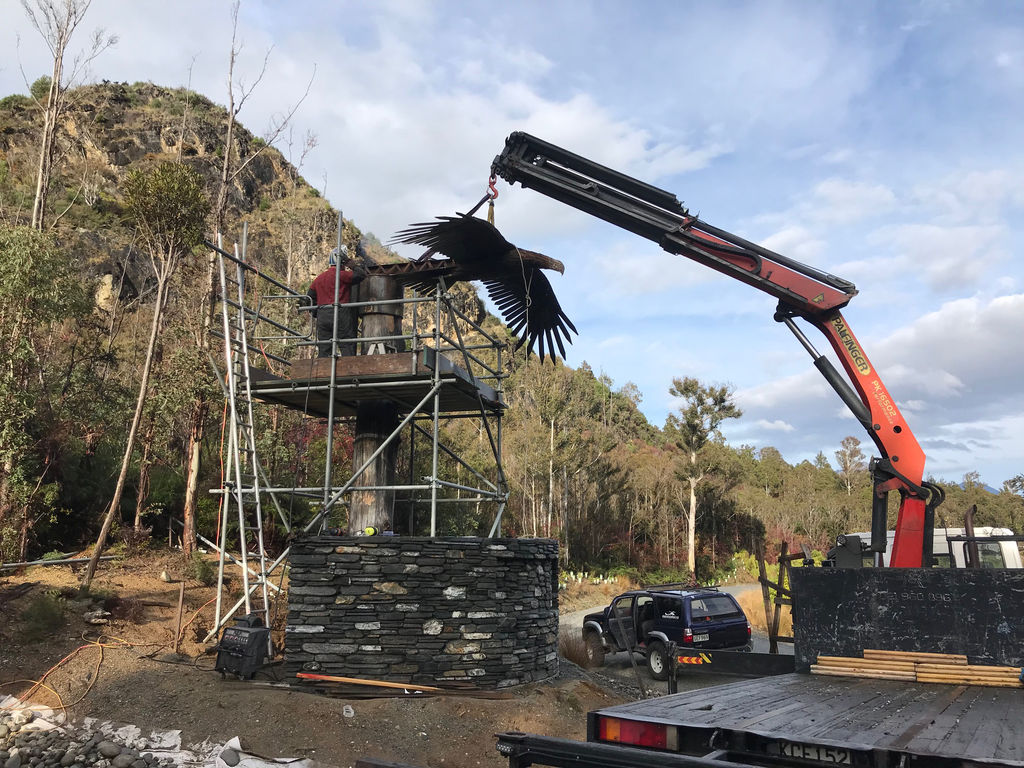 Haast Eagle Sculpture
Dan Kelly has created a breathtaking Haast Eagle sculpture which features at the entrance of new road Haast Eagle Road.
The beauty in the design is that it is not flaring to land not taking off , but FLYING!!
.
Something everyone yearns for.
The impossible was now to become real! Dan selected a long tine felled Glentui Heights grown tree ,an air cured 8m hardwood Eucalyptus Blue Gum 750mm diameter pole as the mechanism to get the bird up in the air .
Dig hole , lift pole into place with hi ab working hard, pour in foundation concrete and let this cure for several months.
Glentui Heights New Offices
Sneak preview of Glentui Heights new offices coming very soon…